Any new members that have associated themselves with your organisation when registering will require your approval to complete their registration. New members will include your direct employee.
As organisation administrator you will receive an e-mail notifying you when this happens.
To display any member-related data (who your members are and what their credentials are) click on the 'Members' link in the top banner. You'll see any new members display in 'Members' table: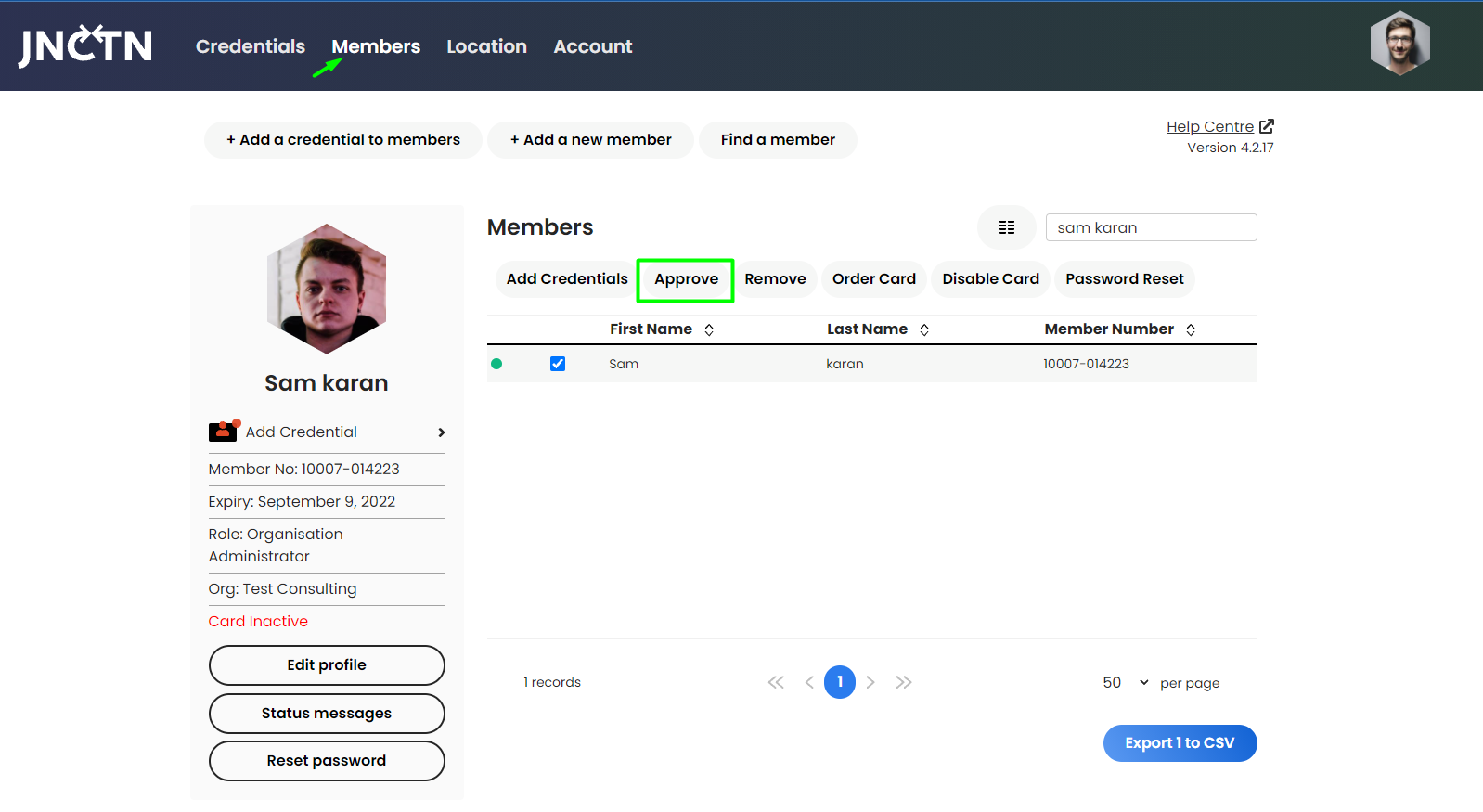 To approve new members, click the checkbox next to their name and click 'Approve' from the range of options that display.
Tip: Want to approve multiple members? Click the checkbox for any members that require approval and click 'Approve'.