As an Organisation Administrator, you can create credential templates for your organisation.
A credential template is a course, induction or assessment that your organisation owns. For example, an internal Health and Safety course for one of your sites.
By creating a credential template, you or other JNCTN members can assign that credential to their profile as they complete it.
If you can't find the credential you need, you may need to create it. To do this, simply click on the Can't find the credential you're looking for button at the bottom of the Add credentials screen or navigate to Your organisation's account tab and click on Create Credential button.
Tip: With the use of acronyms etc, it can be difficult to find the credential you're after the first time. Before creating a new credential, try other possible spellings for the credential or any known acronyms.
Once you've selected the category you need, you'll be prompted to complete fields for that credential, including credential name, who the credential owner is and the expiration date. You also have the option to identify any members you want to apply the credential to immediately, or save without applying it to any members.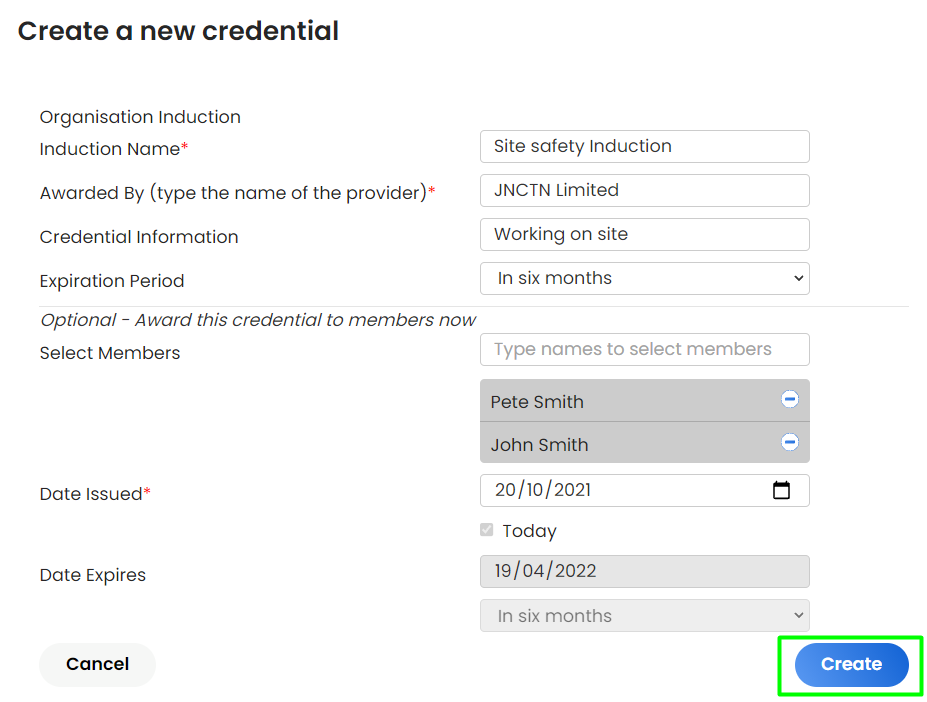 Tip: Each credential type requires different information, so you'll notice small changes in this screen according to the credential you've selected.
Once the credential is saved, it will display in the Credential Templates table.