You can manage the information held in your organisations profile at any time under the Organisation Dashboard page.
To display your organisations profile, click on the Credentials link that displays in the top banner, then click on the Edit Profile button.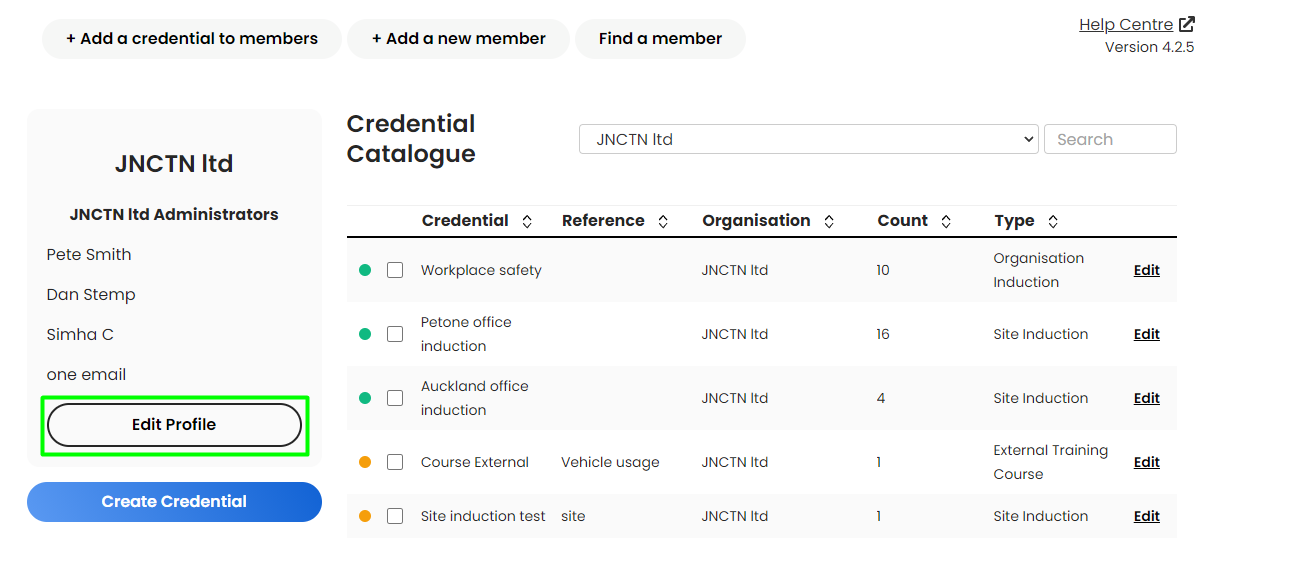 This page allows you to update:
- Address and contact details
- Health and Safety and Account contact information
- General information about your organisation
Remember to save your changes when you have finished.