On Members tab, Member Credentials table lists only your members and all of the credentials they have assigned. The credentials that display include both those owned by your organisation and those owned by another.
Regardless of whether your organisation owns the credential, as Org Administrator you will still need to confirm whether your member should be assigned the credential.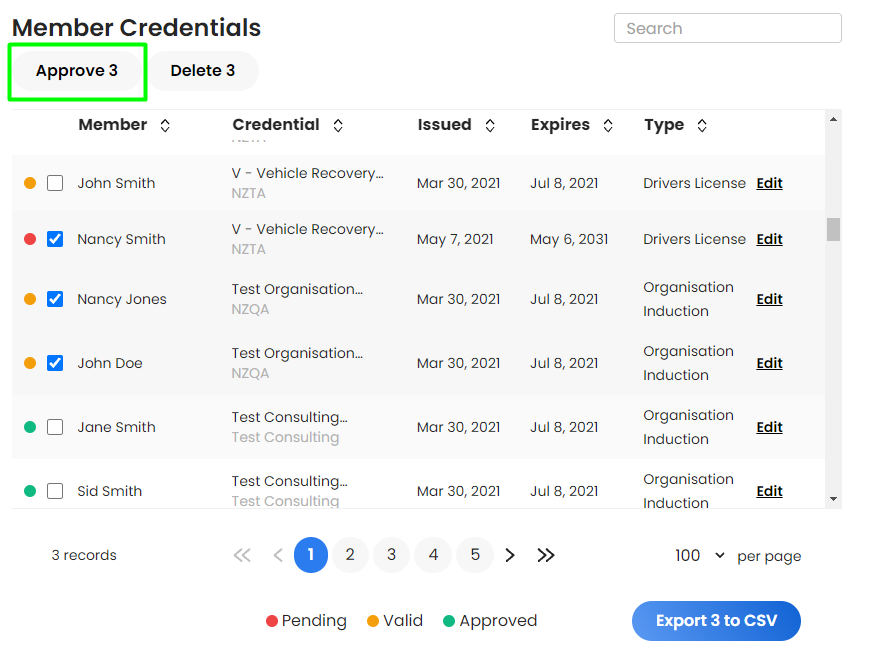 Check the box next to the credential(s) you wish to validate and select Approve (or 'Delete' if necessary) from the options that display.
Approving credentials that are owned by your organisation will automatically turn the credential colour indicator from red to green. No further approval is required.
Approving credentials owned by another organisation will change the credential from red to amber, indicating that the organisation that owns it must still approve it.