Please note, after updates you may need to clear the cache or hard close the app. This varies by operating system
Once you download the JNCTN app, you can login using your Jnctn account to view your details and to view your own or other members Virtual card.
Logging in to your Jnctn account
Open the App or https://jnctn.app URL on your browser.
Click Login.

Enter your Email and Password and click Log in.
On successful login you will be directed to Home Page on the app.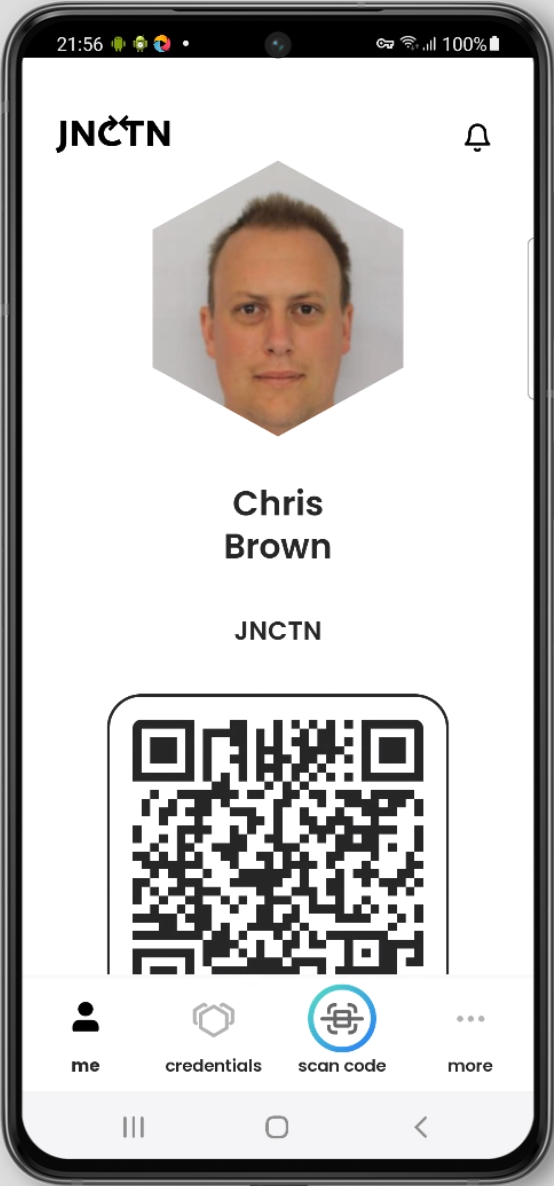 Apps provides more functionality once logged in. The app navigation bar includes
Me : Displays your name and your QR code digitally. Also displays an option to Assign a Credential if you are a trainer, Check Credentials if your are a Verifier or both if you are an organisation admin.
Credentials : Loads all your credentials.
Scan Code : Allows to scan a QR code or enter code manually to view other members card virtually.
More : Loads More menu options and a option to Sign Out.
My Card : Loads your card virtually.
My Profile : Displays your image, Email, Jnctn Code, Tenant, Organisation, Role and Location if you are a verifier.
Select/Change Location : Only for Verifiers, to select or change location your working in.
Check Credentials : Only for Verifiers, to check in and out member of a location.
Check My Credentials : Allows to check if you have enough credentials to access a location.
Help Center : Directs to JNCTN help center.
Report an Issue : Directs to JNCTN support form to report any issues.
Privacy Statement : Directs to JNCTN Privacy statement.
Terms and Conditions : Directs to JNCTN member terms.