If this feature is turned on. After you complete your profile you will be asked if you wish to share your details with other organisations.
Below is an example from the Staylive portal.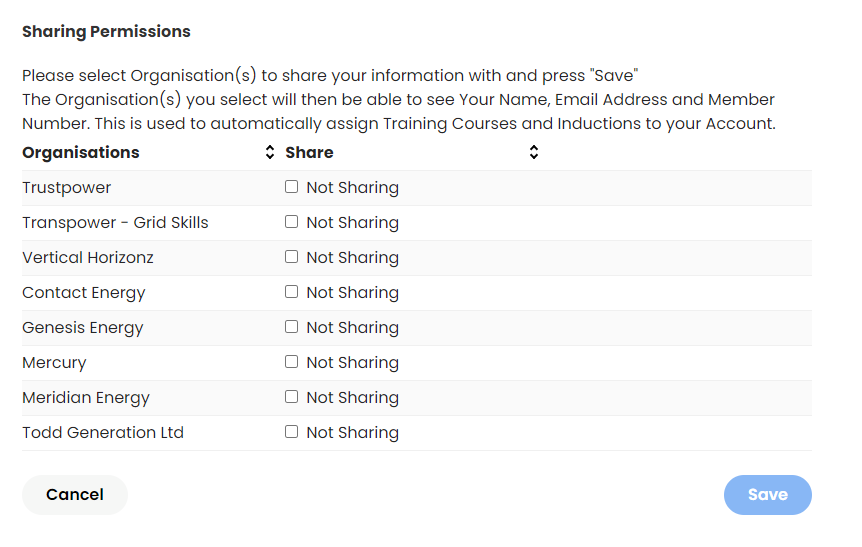 If you wish to share with any of the companies listed tick the box and hit save
What am I sharing?
You are only sharing information to identify you in order to identify you so companies can assign credentials to you.
If you don't do this on signup or wish to change your settings you can do this by clicking on 'Edit Permissions' on your side panel