If you given higher privileges (such as an org admin or tenant admin) you may be asked to set up multi factor authentication.
When will this occur
If this applies to you it will happen when you log in the first time after you are set to an admin role.
If you are a new user this will occur after you set a password
Setting it up
You will be asked if you already have an authenticator on your device if not you will be given options for apps to download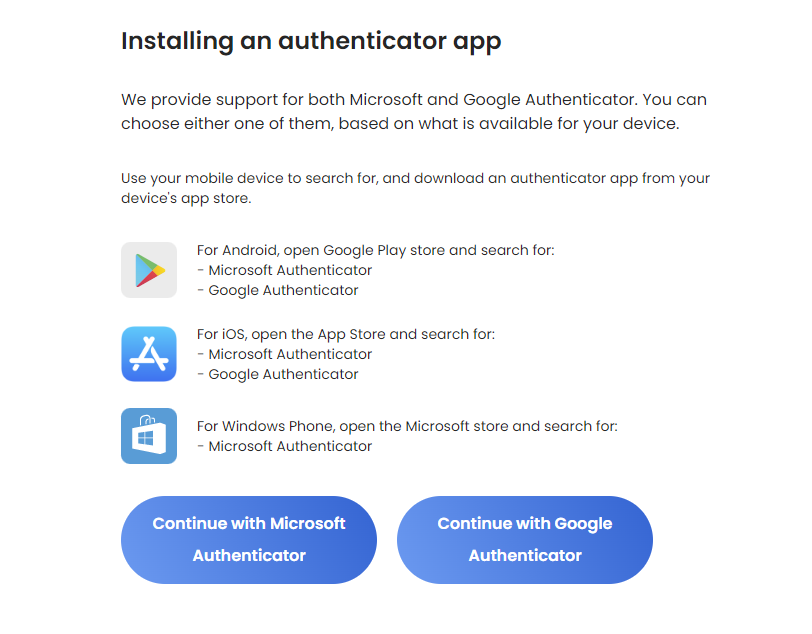 the portal will then instruct you on how to add JNCTN to your app.
You will then scan the QR code and enter the authenticator code.
You will then be presented with recovery codes, these should be stored somewhere secure in case you lose your device.
Using MFA
If you select remember me you will not be asked to use MFA every time you log in.
You will be asked to enter your MFA code if:
You log in on a new device
someone else logs in on your device
To log in via MFA
If you are asked for your authenticator code; open your authenticator app and copy the code for jnctn.idp and enter your code and hit Log in before the timer expires.